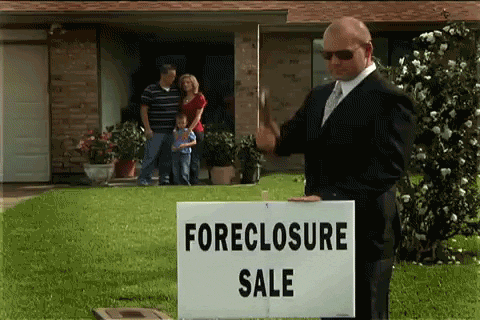 Hardly a week goes by that I don't have a buyer contact me to ask questions about a home listed in "pre-foreclosure" on Zillow or Realtor.com. I believe websites that promote pre-foreclosure listings are doing a huge disservice to buyers because they are confusing what is available inventory and what is not.
In reality, the entire process of buying a foreclosure gets totally confused. This is my best attempt to define terms correctly so if you're interested please keep reading along.
The problem is that listings do not start with Zillow, Realtor.com, or even Trulia. The source of all listing data begins with an areas MLS. If the MLS does not have the listing, then the property is not for sale. I would go as far to say that not even a bank-owned home is for sale until it's listed through the MLS. Sure if it's sold off-market that is one thing, but buyers don't always understand that, and so they waste a lot of time thinking about properties that are not on the market.
Recently, I had a buyer ask me when we could go by and see the inside of a pre-foreclosure property that they found on Zillow; the property allegedly was supposed to be sold on the auction block in a couple of few weeks. I politely mentioned that we could not view the inside because the house was not for sale, and whether or not Zillow had it noted as a pre-foreclosure, the owner would not be remotely happy if we walked up on his front porch to ask if we could see the house – his home – before he lost it!
Also, over the years I've seen homes in the pre-foreclosure process that never get foreclosed on. Many times the mortgage gets paid up to date, or at least within the most recent payments due, and the property emerges from the foreclosure process. A lender can initiate foreclosure proceedings on these properties because the owner(s) were in default in their loan obligations. However, that doesn't mean the owner(s) can't recover on their payments.
Out of the hundreds of pre-foreclosure listings seen online, a relatively small number of these will actually be listed in the MLS and available for purchase. If you're a buyer don't miss the opportunities in the homes that are available to purchase through traditional resale. I would recommend not waiting on pre-foreclosures and jumping straight into the conventional market. By all means have at the presently listed foreclosures, but don't waste your time hoping for something to hit the market when you could be jumping on other opportunities.
Please reload